About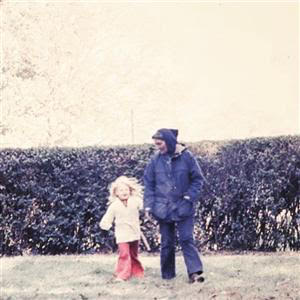 I grew up on a farm by the Susquehanna River. As a child, I spent many years by my mother's side in her Lauxmont gardens. I watched her plant and care for flowers and shrubs. I watched her lop off giant blooming branches, forage greens and blooms, bring them into the house, and create the most beautiful arrangements for our kitchen table.
I find myself in her footsteps on the same farm, growing and caring for plants and flowers that I love.  I have taken countless floral classes, but it is my mother who taught me the fundamentals of floral design and the appreciation of beauty. It is in my heart forever.
My Work
My floral style is romantic, delicate and wild. In my designs, I like to add items cut from my garden and foraged from the farm. These unique elements add just the right touch to make a bouquet look fresh from the field or garden.
I compose bouquets that have movement. I layer blooms so the eye can move across the flowers, taking in the areas of interest. Blooms are tucked into an arrangement creating shadows next to more delicate stems reaching out of the bouquet. This creates a bouquet that can float along with a bride.